Ready to dance and soak your worries away?? There's no better way to end a winter day than soaking at the springs and then enjoying a night of great music and dancing – the perfect combo! Not since 2013 have Quenby and the West of Wayland Band graced the Chico Bar stage. Time to celebrate! Perhaps even make this a way to 'march forth' into the new year with rejuvenated perspective.

Friday & Saturday, March 3 – 4 ~ 9 pm to 1am both nights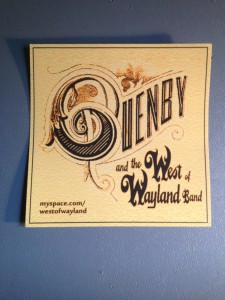 Buoyed up from the support of musical friends and fans from her recent sojourn in Texas, Quenby has returned to Montana inspired. There's much work in the world to do, and doing it through music helps bring a greater balance to life's stage!
In addition to working on new songs, a new sticker is in order. Send us your ideas and be looking and listening for new songs coming this spring! In the meantime, enjoy the old ones on Quenby and WOW Band's albums. You can even sing-a-long on our lyrics pages! Enjoy bothPretty Little Thing produced in 2016 and Long Time Comin' produced in 2009.
Looking forward to seeing you at our shows!