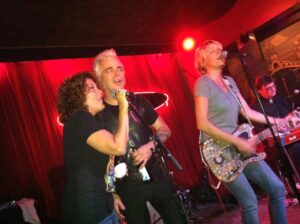 Quenby Iandiorio was introduced to the Country/Americana scene during her time in LA from `97-`09. But after years of enjoying her friends from out front, she decided it was time to have a go at it from up on stage. Late in `07 she picked up the guitar in earnest which was followed very quickly by recording her first song and shortly after by compiling her first band. By `09, Q's desire to take the band all the way made a move to Texas inevitable, so she and original drummer, Clint Short (Shurman, Stonehoney, Weldon Henson), pulled up stakes and relocated to Austin.
Since then she has been on the road touring California, the Southwest, Texas, the Rocky Mountain corridor and the Pacific Northwest.  When not on the road, you can find her writing and recording in her home in Livingston, MT that she shares with her husband and fellow singer-songwriter, Sean Devine and his children.
September 2021 found Quenby flying to Texas to join producer/bassist, Donnie Price (Ruthie Foster, Guy Forsyth) and sound engineer, Stuart Sullivan (Sublime, Meat Puppets) at Sullivan's studio, Wire Recording in Austin where they recorded three singles. "My Only Home is the Honky Tonks" is an original written in 2018, a high energy two-stepper about a honky tonk singer's colorful life on the road.
"Here Lies My Broken Heart" is a collaboration, Quenby's first co-write, with Montana friends and writers, Jessica Eve, Lee Calvin Eichelberger and Melissa Fourette. Torn between two interpretations of the song, she decided to record it twice, once as a heart-wrenching ballad, and then again as an upbeat flat-tire shuffle with the incomparable Herb Belofsky (Chris Wall, Dale Watson, Gary P. Nunn) on drums. Quenby hopes to release two of the singles as a 45 later this spring, so start saving up your pocket change for some classic fun!
The players on this recording fairly blew her socks and the session was quick and wildly successful. Thanks to Herb Belofsky on drums, Donnie Price on bass, Chris Reeves on telecaster (Redd Volkert's choice to replace him in the legendary Texas band, Heybale), Dan Walton on keys (Asleep At The Wheel) and Grammy-Winner, Jason Roberts on fiddle, pedal steel and rhythm guitar (Asleep at the Wheel, Bob Wills' Texas Playboys). Thank you, gentlemen, for a mind-blowing trip!
The first single, Here Lies My Broken Heart, the shuffle is enjoying peak plays on Spotify and Apple Music currently (August-October 2022), and the next single, My Only Home Is The Honky Tonks is scheduled to drop on October 21st, 2022
In November 2021 Quenby went into our local studio here in Livingston, MT with engineer, Jamey Warren to record an acoustic track of a song she wrote in 2017 after the Charlottesville riots. She got to work with local musicians and dear friends, Jody Engstrom on upright bass and harmony vocals, and Chelsea Hunt on fiddle and harmony vocals. The single drops on Friday, January 7th on all streaming platforms. Stay tuned for the video!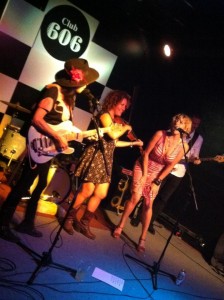 FILM CREDITS:
Q's original music can be found in the films "Doonby" starring John Schneider (Dukes of Hazzard) and Robert Davi (Goonies; Die Hard; License To Kill) and "Deep in the Heart' starring John Gries (Napolean Dynamite; Real Genius; Natural Selection), Elaine Hendrix (The Parent Trap; Romy and Michele's High School Reunion) and Val Kilmer (Top Secret; The Doors; Tombstone).
The band is also pleased to have played the wrap party for the cast, crew and fans of the SXSW's "Best Narrative Feature" 7-time winner, "Natural Selection" starring John Gries, Rachael Harris (The Hangover; Diary Of A Wimpy Kid) and John Diehl (Stripes; Stargate).
RADIO/INTERNET:
Quenby & the West of Wayland Band can be heard on the radio at 88.5 KCSN in Los Angeles, 91.5 WMFO in Boston, KGLT in Bozeman, KUFM in Missoula/Montana Public Radio, 91.3 KBCS in Seattle/Bellevue, 95.3 KOOK, Junction, TX and 92.3 KNRG, La Grange, TX. They can also be heard online at
– Live 365's Honky Tonk Junky show (http://www.live365.com/stations/honkytonkjunkie)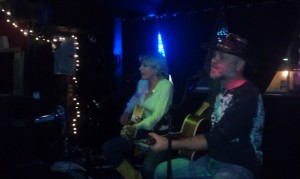 – Ralph's Back Porch (http://www.ralphsbackporch.com/ )
– Dakota's International Brick Wall Artist Concepts (http://www.myspace.com/poetdakota ) where they are featured as the Artist of the Month.